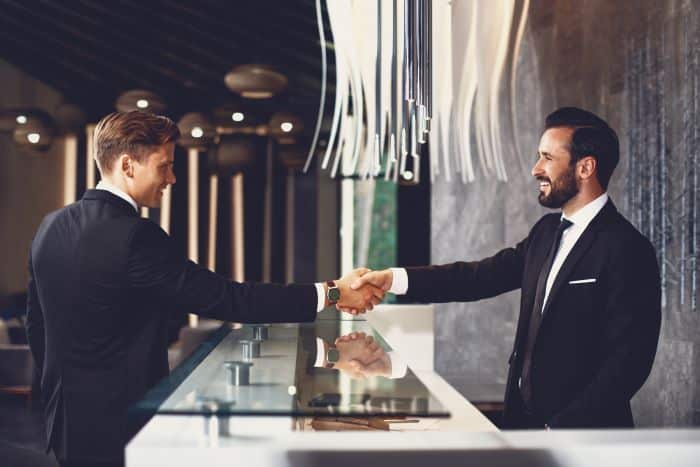 The hospitality sector in Canada comprises branded hotels and independent hotels, with international brands dominating the space. There are also several other small-sized hotels in Canada with opportunities for more expansion. With the hospitality sector recovering from the pandemic downturn, there are opportunities in the industry for those seeking employment. Here are some of the biggest hotels in Canada in terms of employees where there could be opportunities:
Wyndham Hotel Group LLC
Wyndham Group Hotels and Resorts is the largest hotel in Canada, with close to 494 locations across 11 provinces. Because of its size and number of places, it is among the biggest employers in Canada, with over 15,000 employees. Most of Wyndham Hotels are in Ontario, where there are 135 locations.
Choice Hotels International Inc 
Another hotel with many locations in Canada is Choice Hotels International, with 335 hotels. Since Choice Hotels has several areas, it is among the biggest employers in Canada, and it has around 1,460 employees. Ontario is the largest Choice Hotels market, with 130 locations accounting for 39% of all its sites in Canada.
Marriott Group Hotels & Resorts 
Marriott Group Hotels & Resorts boasts close to 275 locations in the country. Some Marriott hotels in Canada include The Ritz Carlton, JW Marriot, Delta Hotels, Autograph Collection Hotels, and Renaissance Hotels. Most Marriot Group Hotels and Resorts can be found in Ontario, where 111 locations account for 40% of its locations in Canada.
Best Western Group Hotels & Resorts 
Best Western Group Hotels is part of the BWH Hotel group, which also runs the WorldHotels Collection and SureStay Hotel Group. The group has 215 locations in Canada, with 63 found in Ontario, 58 in British Columbia, and 48 in Alberta.
Four Seasons Hotels and Resorts 
Cascade Investment Kingdom Holding Company Triples Holding owns four Seasons Hotels and Resorts. It is headquartered in Toronto and has establishments in Toronto, Vancouver, and Montreal. The company has nearly 100 hotels globally and is among the top employers, with approximately 45,000 employees.
Hilton Canada Hotels 
Hilton Canada Hotels is recognized as the best workplace to work in Canada due to its inclusive culture. In 2019 it was voted one of the best places to work, with over 1,000 employees. The company has around 144 properties in Canada, with the largest construction pipeline of 70 hotels.
Coast Hotels and Resorts 
Coast Hotels and Resorts is an APA Group-owned hotel franchise with corporate headquarters in Vancouver. The company runs and franchises properties in various cities and resorts across Alberta, British Columbia, Saskatchewan, Yukon, Oregon, Washington, California, and Hawaii. Coast Hotels is among the top employers in the Canadian hospitality industry, with close to 1,850 employees.
Comfort Inn
Comfort Inn is another big employer in Canada owned by the Choice Hotels brand. So far, there are 40 Comfort Inn locations in Canada. Most locations are in Ontario, where there are 63 hostels. It is headquartered in Saint Jerome, Quebec, and employs 1-5 people.
Fairmount Hotels 
Fairmont Hotels and Resorts first opened an operation in Canada in 1888, and currently, there are 20 hotels and resorts in the country. Its headquarters are in Rbc Centre in Toronto, and it has establishments in other locations such as Vancouver, Ottawa, and Quebec. Fairmont is a leader in the hospitality sector and has 15,158 employees.
New Castle Hotels and Resorts
The hotel has operated upscale properties in Canada and the US for the past 40 years. The Ridgefield-headquartered company employs 1,001 to 5,000 employees across 18 properties.