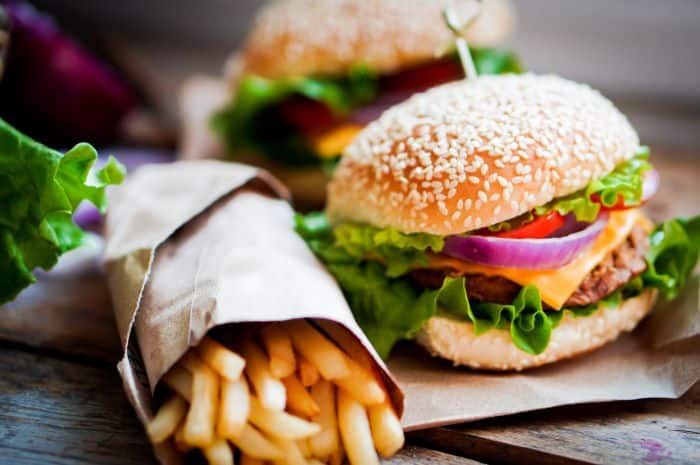 The fast food industry is among the fast-growing sectors in the world today. With the growing popularity of fast food, the number of businesses offering these quick meals is equally growing fast. Most of these establishments operate a franchise model, which has helped the majority of the fast food businesses to expand to many parts of the world. Today, fast-food restaurants are among the most frequented and popular eateries. Here is a list of the top ten biggest fast food companies globally:
Subway
Subway, owned by Franchise World headquarters, is the world's most popular fast food chain. The company operates around 43,600 locations globally. Interestingly Subway has more locations than other fast food restaurants because its model is around reheating precooked food rather than having a full-fledged kitchen. Popular products include Submarine sandwiches, salads, and pizzas in some locations.
McDonald's
McDonald's is the oldest fast food chain, having been founded in 1940. The fast food chain is popular and has around 37,855 outlets globally. On average, the restaurant serves close to 68 million customers daily. Its franchising model has been behind its rapid expansion globally. Fast food items on the menu include hamburgers, breakfast items, chicken products, milkshakes, desserts, and soft drinks.
Starbucks
Starbucks is a chain of roaster reserves and coffeehouses targeting quality-minded coffee drinkers. The chain serves whole bean coffee, cold and hot drinks, caffe latte, and espresso alongside Teavana tea products, Frappuccino drinks, and fresh juices. Customers can also buy snacks like crackers and chips. Starbucks is the biggest chain in terms of revenue, and it operates around 32,900 locations globally. Its menu is varied, with 87,000 drink combinations.
Yum! Brands
Yum! Brands operates various popular fast-food chains under its name. It runs Pizza hut, KFC, Taco Bell, WingStreet, and The Habit Burger Grill except for China, where Yum China runs the franchises. There are 43,617 locations under Yum! Brands globally. With 24,104 locations, KFC forms a majority of the outlets under Yum! Brands followed by Pizza Hut at 18,000.
Domino's Pizza
Domino's Pizza is a US pizza restaurant chain operating since 1960. It is among the top fast-food chains in the world in terms of revenue generation. Interestingly its menu varies depending on the region, and its US menu features various Italian-American side and main dishes. Its popular products include pizzas with a range of crust styles, bread bowls, pasta, and baked sandwiches.
Restaurant Brands International
Restaurant Brands International is a Canadian-US fast food company that operates Burger King and the Canadian restaurant and coffee chain Tim Hortons. 3G Capital, a majority shareholder of Burger King, owns the company. In 2017 the company acquired Popeyes. Restaurant Brands International has 25,744 restaurant locations.
Yum China
Yum China was spun from Yum! Brands in 2016, and it operates Chinese versions of various fast food joints in mainland China including KFC, Taco Bell, and Pizza Hut, alongside other local chains like Huang Ji Huang. The company runs around 8,484 restaurant locations.
Chipotle Mexican Grill
Chipotle is a fast-casual food restaurant with operations in the US, Canada, the UK, France, and Germany. The company specializes in mission-style burritos and tacos. 2,622 Chipotle restaurant locations serve popular foods like tacos, salads, quesadillas, and burrito bowls.
Wendy's
Established in 1969 in Columbus, Ohio, Wendy's has grown and operates 6,711 locations. It is popular for its sea salt fries, square hamburgers, and Frosty. Top menu products include chicken sandwiches, hamburgers, and French fries.
Bloomin' Brands
Bloomin' is the holding company for various restaurant chains, including Fleming's Prime Steakhouse & Wine Bar, Carrabba's Italian Grill, Outback Steakhouse, and Bonefish Grill. The company operates around 1,500 restaurants globally.