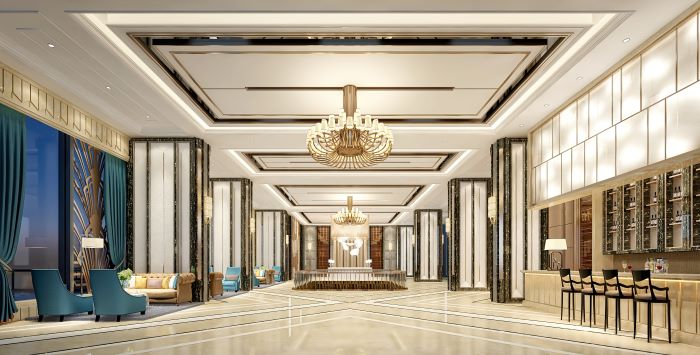 The best luxury hotels in the world go beyond beachside resorts and villas to private pools. They also include luxurious safari lodges and castle hotels with unique charm and ambiance. They offer the highest level of luxury and exclusivity found nowhere. Additionally, they are not located in one particular country, making it easy to enjoy and explore different cultures and settings.
Below are some of the world's best luxury hotels in the world, sure to satisfy even the wildest travel dreams.
Burj Al Arab Dubai
Located in Dubai, it is arguably one of the best luxury hotels in the world and is often referred to as the first seven-star hotel. However, unlike the other luxury hotels, Burj Al Arab is built on an artificial island in Dubai and surrounded by white sandy beaches.
Each suite in the hotel offers a unique first-class experience with an extensive selection of amenities from Hermes toiletries to a pillow menu with 17 options and a butler on standby. The hotel also has six high-end restaurants for dining anything you could think of. It also has a rooftop helipad and Rolls Royce shuttle service to and from the airport.
The Palms Las Vegas U.S
Las Vegas, a tourist and gambling destination, is also home to one of the best luxury hotels in the world. The Palms comes with penthouses suites for anyone looking to enjoy exclusivity filled with luxury and comfort. Built with entertainment in mind, the hotel has hosted some of the biggest high-profile parties attracting VVIPs
Its exquisite features include a 17-seat bar, fitness centers, and a massage room. It also comes with a private pool that overlooks the lights of Vegas. It also has several relaxing spas, hip bars, and restaurants where you can dine and wine while connecting and having a good time with the who and who in society.
Grand Hotel Tremezzo
While in Italy, The Grand Hotel offers panoramic views of the mountains and the great Lake Como. It is one of the best luxury hotels in Europe, a five-star hotel with stylish rooms and suites for different tastes. Some of the rooms come with a private terrace.
It is an ideal location to cool and relax, with three swimming pools, a gym, tennis courts, and spas that offer ESPA treatments. The luxury hotel is only 1 hour from Millan, the shopping hub of Europe, and has an active nightlife.
Royal Malewane, South Africa
Royal Malewane is one of the best luxury hotels in the world for safari lovers. Located within the game reserve in Greater Kruger National Park South Africa, the luxury hotel offers an opportunity to explore and sample the big five game animals worldwide.
In addition to the Safari life, the hotel comes with a sumptuous spa with a heated pool and steam room. Visitors can also take advantage of a fully equipped gym. It also offers an opportunity to dine in the bush surrounded by flickering lanterns while sampling some of the oldest and finest wines and whisky.
Conrad Maldives Rangali Island
Conrad Maldives is located on Rangali Island in the Caribbean, Conrad Maldives offers a unique experience you can never find elsewhere. As one of the most luxurious hotels in the world, it offers the opportunity to dine underwater.
It comes with twelve restaurants with an over-water spa. The Muraka Suite stands out as it features a master bedroom 16 feet below sea level. With the floor and ceiling made up of windows, it offers a perfect opportunity to see the local marine.
It also stands out as one of the best luxury hotels in the world, with its outdoor deck and hot tubs. Private jet skis are also in abundance as personal butlers and chefs.
Bottom Line
The best luxury Hotels in the world take comfort and extravagant living to a whole new level. Luxury hotels come in different shapes and sizes, focusing on offering a unique experience for anyone traveling or looking to host a special event.