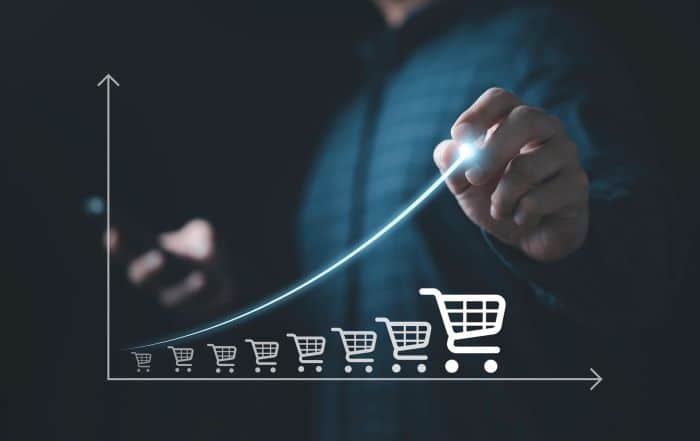 Since the invention of the internet, shopping has become simplified. People no longer have to wait in lines to buy and pay for items. Online shopping has made it possible for them to shop online and get goods delivered to their doorsteps without leaving the comfort of their homes. As online shopping becomes more popular, e-commerce companies in the U.S. have grown. Below are the largest e-commerce companies in the world by market capitalization.
1. Amazon.com, Inc. (NASDAQ: AMZN)
Amazon.com, Inc. (NASDAQ: AMZN) is the largest e-commerce company in the U.S., with a market capitalization of $1.5 trillion. The company is not only the largest in the U.S. but also globally. Amazon began in 1994 as an online bookstore. Its founder, Jeff Bezos, managed to expand the company into selling other items, and in time, it became the most popular platform for buying virtually all products. The company, which has its headquarters in Seattle, Washington, operates in most countries. In 2021, it earned $33 billion in revenues, thus becoming the largest business globally. Amazon receives 2.8 billion visitors daily.
2. eBay Inc (NASDAQ: EBAY)
eBay Inc (NASDAQ: EBAY) has a market capitalization of $27.4 billion. Pierre Omidyar founded this company in 1995. The company experienced a boom when internet use became more prevalent. Unlike Amazon, this company doesn't operate out of a big warehouse. One thing that makes eBay stand out from other e-commerce companies is its business model. The company uses a bidding system to sell products. This means that whoever bids the highest on an item can buy it. The model has been so popular that companies like Amazon have implemented it.
3. Walmart Inc (NYSE: WMT)
Although Walmart Inc (NYSE: WMT) has a market cap of $387.3 billion, its e-commerce business generates $22.11 billion, thus why it falls behind eBay. However, it is the largest retail business in the country.
The founder Sam Walton opened Walmart in 1962. However, the company didn't cross over to e-commerce until 2000. Despite the popularity of the internet, Walmart didn't make high profits from e-commerce until recently. The company makes 7% of its sales from e-commerce. The rise in its e-commerce might be due to the pandemic, which forced people to shop online. While it is not the largest e-commerce company in the U.S., Walmart is still the biggest employer.
4. Etsy Inc (NASDAQ: ETSY)
Etsy Inc (NASDAQ: ETSY) has a market cap of $18. 54 billion. The founders of Etsy are Ham Schoppik, Jared Tarbell, Chris Maguire, and Rob Kalin. The founders opened the online store in 2005. Unlike other e-commerce companies, Etsy focuses exclusively on handmade and vintage items. Vintage items need to be at least 20 years old to qualify for sale on the platform. This company allows crafters to make a living selling their items to a larger audience instead of small craft fairs. It has over 40 million active customers and over 2 million active merchants.
5. Target Corporation (NYSE: TGT)
Target Corporation of (NYSE: TGT) has a market cap of $81.36 billion but makes about $13 billion through online sales. Like Walmart, Target started as a physical retailer. George Doyln opened Target in 1902, but it was in 2010 that it opened its e-commerce division. It is the second biggest retail store. The company recorded higher sales after opening its e-commerce business.
As the preference for online shopping grows, these e-commerce companies will continue to grow, and others will come up. Companies have now realized that taking their business online is one way to ensure they survive market changes. Moreover, it helps them reach more consumers worldwide.